Welcome to my uses page. If you are here, it is because maybe you are interested in the specific of some piece of software or hardware that I use every day.
💻

Desktop Setup
My current machine is a Dell XPS 15 Notebook 7590 i7 2.60HGz with 20GB of RAM and an NVIDIA GeForce GTX 1650.
I use Ubuntu as my primary OS and Windows 10 just for play videogames.
I have two Dell U2518D 25 inch monitors.
I use the Wali dual monitor desk stand to hang my monitors.
I have a Dell D6000 universal dock to connect all of my peripherals such as a mouse, keyboard, monitors, ethernet with only a single cable running on my machine.
I use an E-Element Z-88 mechanical gaming keyboard.
I have a Logitech M570 wireless trackball mouse.
Desk chair is an Asenti Home collection.
I have a LED Strip Lights behind my desk
📷

My Home Office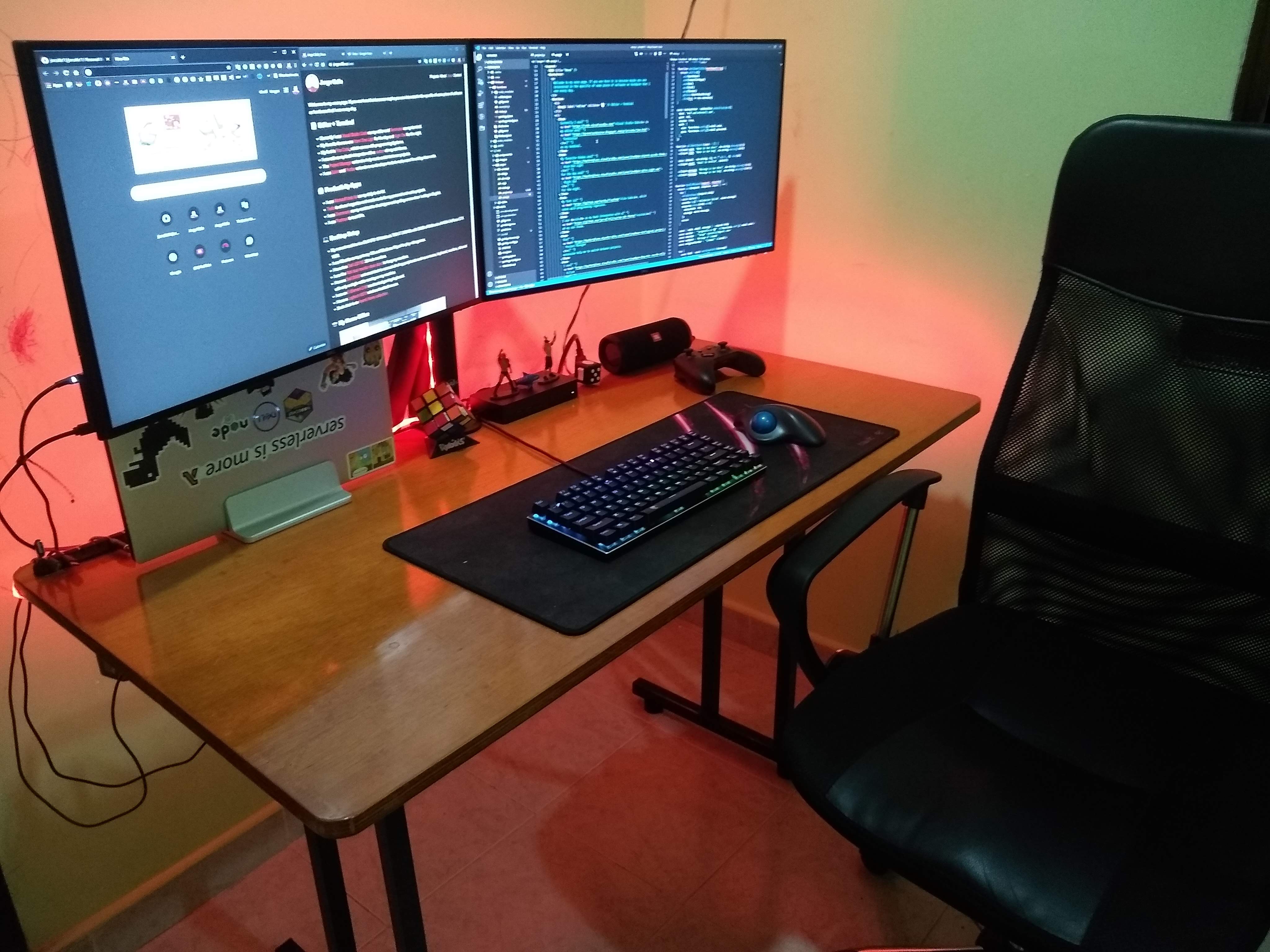 If you have any questions about any of the above items, feel free to reach out to me on the contact page.